We are proud of our strong reputation,
experienced team and Omani hospitality...
Whether you're hosting a charity tournament, corporate or professional event, Al Mouj Golf offers you custom event packages for any skill level. Omani hospitality is evident throughout and a warm welcome awaits everyone who visits Al Mouj Golf. All the elements of your golf event will be taken care of for you by a professional team of experts.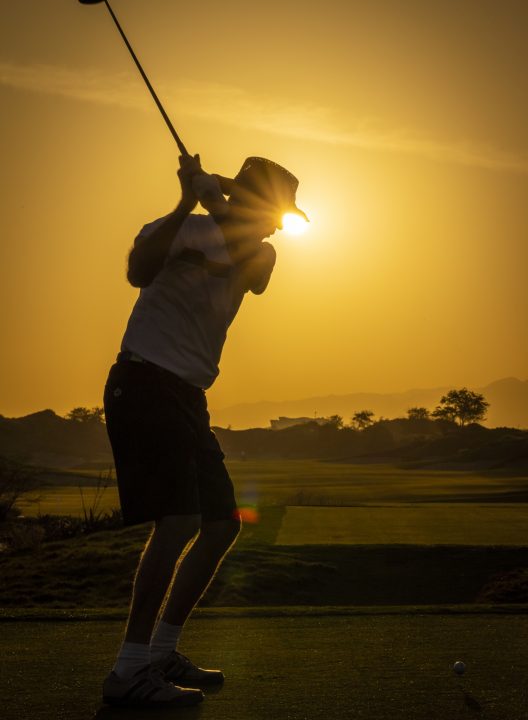 An ambient atmosphere
Unwind with colleagues, friends and loved ones at the Al Mouj Golf Restaurant, soaking in the warm ambient atmosphere. Al Mouj Golf Restaurant is the perfect location for a prize giving presentation ceremony, a celebratory meal, a new product launch or corporate entertainment.
State of the art facilities
Enjoy healthy exercise and gain satisfaction as your game improves using our exemplary driving range and short-game area and fully equipped clubhouse with pro-shop.
Our state of the art facilities give your Golf Days the widest range of activities and levels from the complete beginner to top professionals. Voted Best Golf Course in its category in the Middle East Golf Awards, Ranked No.2 in the top ten golf courses in the Middle East by Golf Digest, Al Mouj Golf is an award-winning, beautifully designed course that will truly impress your guests.
ON THE DAY
A warm welcome awaits.
Omani hospitality is evident throughout and a warm welcome awaits everyone who visits Al Mouj Golf. All the elements of your golf event will be taken care of by our professional team of experts.
What we can deliver:
Exclusive use of The Championship course.
Management of the Event.
Advertising on our website and post-event publicity.
On-course and clubhouse branding opportunities Collateral with sponsors logos.
Carts prepared in staging area with water and ice. Pre-round players address given by one of our PGA Professionals.
Marking of all cards and provision of results sheet as per the event categories i.e. men's and ladies' or handicap divisions.
A luxury event space
Waterside marquee tent.
For an event space with a difference including a breath-taking view of the ocean, our 675 metre square marquee is ideal for corporate functions of all sizes.
Set on our immaculate lawn alongside Al Mouj Golf Restaurant, it's a majestic place to host special occasions and celebrations including weddings.
FOOD & BEVERAGE
We offer a range of options to suit any golf day.
From breakfast to BBQ style lunch or dinner and drinks brought to you while you play, when it comes to food and beverages, the choice is yours.
We can deliver:
Breakfast menus
Lunch and dinner menus
On course food and drinks
A wide range of drinks packages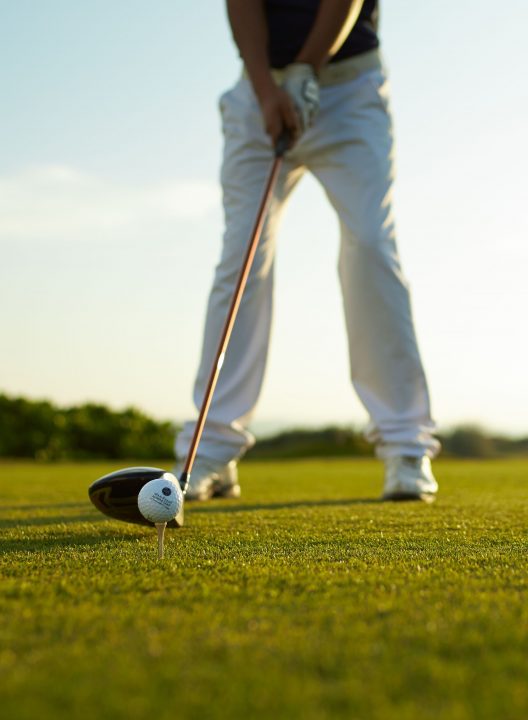 ADDED EXTRAS
We go the extra mile to leave a lasting impression.
Corporate golf days, or 'outdoor networking' can provide the perfect opportunity to mix business with pleasure. It's also an informal way to build better client relationships, thank customers and colleagues and, of course, meet like-minded individuals. If you want to leave your guests with a lasting reminder of the day, we have a range of options to promote your brand long after your day...
We can deliver:
Corporate goodie bags inc t-shirts, caps, balls etc
Prizes
Golf clinics
Let us know if you have any specific requirements, we'll be more than happy to go above and beyond for you.
Enquire about a golf day at Al Mouj Golf.