Welcome to the pinnacle of amateur golf
Established in 1991, this prestigious tournament series has grown to become the largest amateur golf event in the world. In 2023, over 70,000 golfers from 38 countries embarked on an incredible journey, competing in 600 tournaments with one dream – to earn their spot at the World Final, hosted at the breathtaking Al Mouj Golf. This year, the world's best amateur golfers will gather in Oman from November 10th to 13th for a chance to be crowned champion of 2023.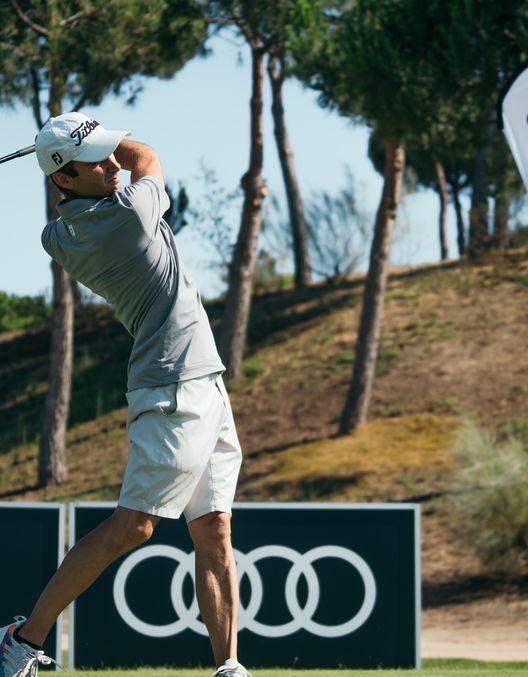 About the Audi Quattro Cup
For over three decades, Audi has united golf enthusiasts worldwide through the Audi Quattro Cup, fusing the thrill of golf with the precision and passion that Audi represents. This tournament is not just a competition; it's a testament to sportsmanship, precise technology, and the joy of the game.
The Audi Quattro Cup is where lifelong friendships are formed, and golfing dreams come true. Join us in celebrating this remarkable journey from local qualifiers to the global stage.
Schedule of the events
Friday, 10th November - Golfers arrive
Saturday, 11th November - Practice round
Sunday, 12th November - World final day 1
Monday, 13th November - World final day 2