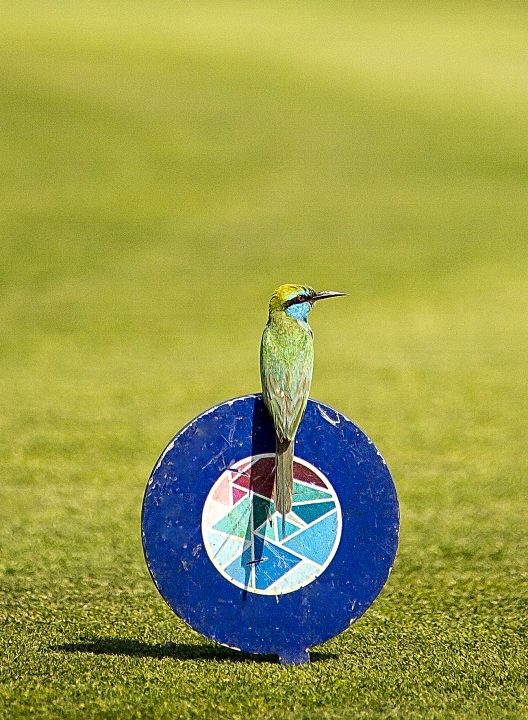 Our sustainable practices.
Al Mouj Muscat is Oman's premier, award-winning Integrated Tourism Complex and Al Mouj Golf plays an important role in protecting the unmatched natural setting of this unique destination. We have five natural water ponds and we actively conserve six nesting areas for the 173 bird species that make use of our course for resting, nesting and migrating. We created a partnership with Haya Water to allow for the collection and composting of our landscaping green such as grass, plants and tree cuttings.
Treated wastewater is used for irrigation and we retain and rejuvenate the natural Khor as part of this beautiful and important natural habitat.
These are some of the sustainable practices which have earned Al Mouj Golf a place as one of only 20 courses worldwide to be certified by both Audubon International and Golf Environment Organisation (GEO) for our environmental excellence.
Al Mouj Muscat protection activities.
Artificial Reef
In partnership with the Ministry of Agriculture and Fisheries, Al Mouj Muscat created an artificial coral reef, the first of its kind in Oman. It was commissioned to protect marine life and local fishing. Where once only three species of fish were identified, now there are 25 along with an abundance of other marine life.
BEACH CLEAN-UP
Al Mouj Marina has launched a series of beach clean-up events. At one of these events, Al Mouj Marina, in partnership with the Ministry of Environment and Climate Affairs and the local green SME, Plasbin, organized a group of volunteers to aid in the clean-up of the Daymaniyat Islands. All the trash that was collected was sent to be recycled by Plasbin and later used to produce artwork.
ENVIRONMENTALLY FRIENDLY BIOFOULING PREVENTION
Al Mouj Marina successfully developed an environmentally friendly and technologically enhanced anti-fouling paint for vessels. The joint experiment between Al Mouj Marina and Sultan Qaboos University lasted one month. During that time, the two bodies worked on developing a non-toxic coating that would perform as effectively as the industry standard, without endangering the delicate ecosystem.
"The unparalleled quality and breadth of Al Mouj Muscat experience, underpinned by our location, proximity, natural beauty, and commitment to sustainability are what gives our community such world-class liveability." Mr. Nasser Masoud Al Sheibani, CEO