Soak in the warm ambient
atmosphere.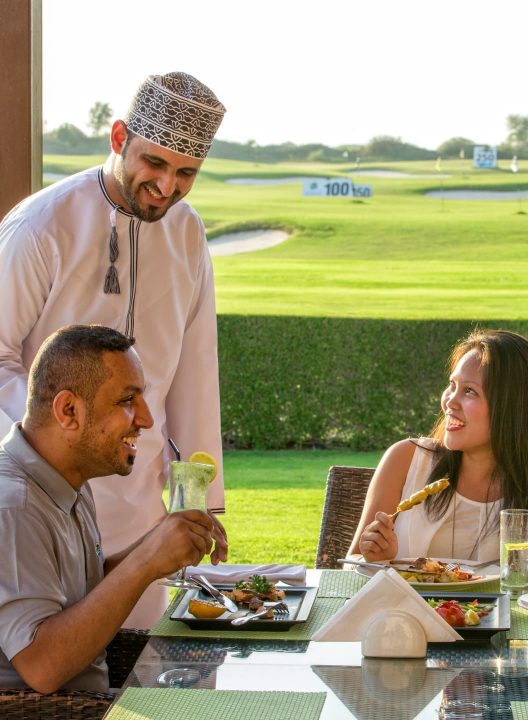 THE PERFECT LOCATION
Al Mouj Golf Restaurant is the perfect location for a celebratory meal, catching up with family and friends or stopping by for a drink after work.
DINING ON COURSE
Whether you are unwinding after a round of golf, socializing with a friend after work, or enjoying a quick cup of coffee and a dessert, Al Mouj Golf Restaurant's menu will have something for all occasions. The food and beverage team at the Restaurant commit to providing the highest levels of service, with guest satisfaction being top priority.
Al Mouj Golf Restaurant offers a breakfast menu, as well as a main course menu which are precisely prepared by our experienced team of chefs. Dine indoor or opt for outdoor dining where you will catch the fresh breeze.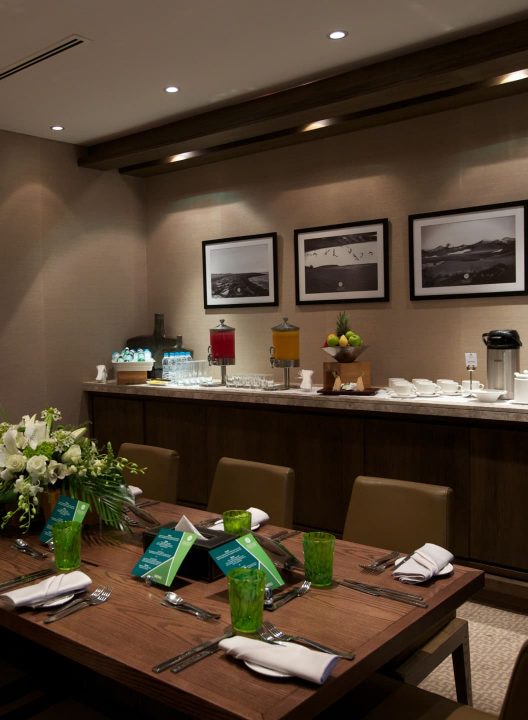 DINING EVENTS
A range of areas suitable for all dining events.
Whether you are looking to host an intimate dinner for friends and family, or want to stage a celebration in a striking setting that can accommodate up to 200 guests, Al Mouj Golf Restaurant provides you with perfect package of options.
Discover more